Waiting on Wednesday is a meme hosted by Jill at Breaking The Spine that spotlights upcoming releases that everyone's excited about!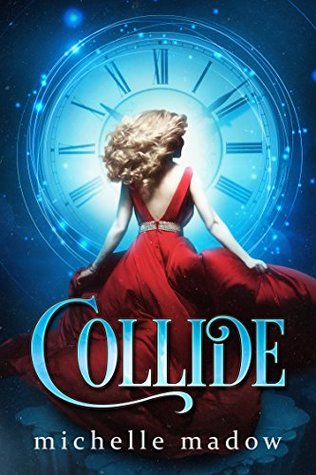 I should have died when I was shot at the Halloween dance.
Instead, I woke up—one week earlier, in a parallel universe where my mom's fatal car accident six months ago never happened.
A world with my mom still in it was all I ever wanted. But in this timeline, everything is different—my grades, my friends, and even my boyfriend. I'm a stranger in my own body, and I don't like who I've become.
But one thing is the same—that shooting will still happen at the end of the week.
I'm the only one who knows. Which means I'm the only one who can stop it.
But first I need to convince someone—anyone—that I'm telling the truth... and then get them to help me.
Collide releases on February 9, 2017, from
Dreamscape Publishing

Ooooooh, you guys this sounds good. Okay, so Madow's books in the past for me have been kind of hit or miss, granted they were mostly hits, and I am a tad hesitant about this one, but it does sound really interesting and the cover is just visually stunning. Plus I'm a sucker for time-travel/alternate universe fiction!



So, what are you waiting for this Wednesday?